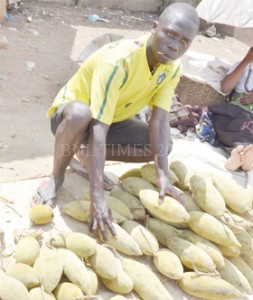 Ecobank Malawi Hosts Forum For SMEs
Ecobank Malawi has joined forces with the African Guarantee Fund and AfricSearch to co-host the first AfricaChampions'Forum which aims at promoting the growth of the continent by providing finance and advisory services to Africa's emerging small and medium enterprise (SMEs).
The forum will bring together 300 SME leaders from the five regions of Africa who will interface with more than 100 representatives of reputable financial institutions and around 50 small business consultants.
A press release from the bank indicates that during the event, Ecobank will celebrate the achievements of Africa's finest entrepreneurs and the leading financial institutions that support them by presenting awards in various categories including SME of the Year, Regional Development Prize, Young Entrepreneur Of the Year and Best SME Bank
"SMEs were invited to make award submissions, provided that they met the following criteria; a minimum of three years of legal existence with at least 10 full-time or equivalent employees and a turnover of between US$ 250,000 and US$ 15 million," the bank said.
The statement quoted Ecobank's Group CEO Albert Essien as saying that the private sector and, in particular, SMEs are the lifeblood of any economy and therefore deserve the support of all sectors to drive their development.
In addition to providing access to finance through credit facilities, collections, trade and cash management products and services, Ecobank also provides significant market access to SMEs through its network of multinational and large corporates across 36 countries in Africa.
Source link
Latest posts by Vanessa Banda
(see all)