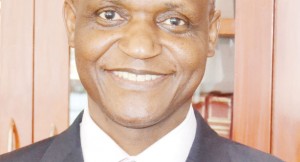 'Economic woes could worsen insurance fraud'
The insurance industry fears that the current economic challenges in the country will fuel fraudulent claims among clients.
General Alliance chief operations manager Richard Mukombe said the performance of the insurance sector follows the trends and cycles of the economy.
He said currently, premium growth has slowed down and in some cases, negative growth has been registered.
"The industry is subject to a lot fraudulent claims. When the economic performance deteriorates, crime increases and hence claims costs also increase," said Mukombe.
He said lack of meaningful growth in the productive sector has resulted in scrambling for greater share of the diminishing cake by insurance companies.
Mukombe said there is an unhealthy cut throat competition and cut of rates in the industry as companies outpace each other, saying this is detrimental as some companies may fail to meet their obligations if the trend continues.
"Insurance companies should charge premiums that are scientifically derived by actuaries as opposed to cash flow underwriting that is currently taking place. Should one company collapse, this will have a ripple effect on clients as well as other insurers," he said.
He said it is important for the government to continue putting measures in place to accelerate the economic recovery.
"Malawi needs to be on guard so that once the world economy picks up, it will not be left behind," said Mukombe.
(Visited 17 times, 17 visits today)
Latest posts by Vanessa Banda
(see all)