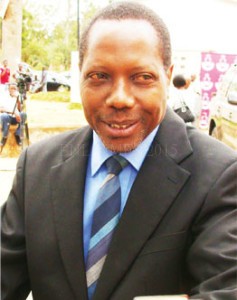 Economist for increased competition in banking
Economist for increased competition in banking
Chancellor College based-economist Professor Ben Kalua says increased competition among banks would be crucial in the lowering of interest rates.
Kalua was speaking in Blantyre on Friday on the sidelines of the inaugural Monthly Economic Indaba by Monarchy Consultants.
Kalua said the country's interest rates, currently hovering around 45 percent remain high and act as a stumbling block to the development of businesses.
"It does not make business sense for someone to borrow at above 40 percent. What business will they do to repay the loan?" asked Kalua.
He said increased competition, through the coming in of more players would help lower the interest rates.
Last week, the Indeginous Businesses Association of Malawi (Ibam) president Mike Mlombwa also expressed concern over the extremely high interest rates prevailing in the country.
During the indaba, Kalua also expressed concern over the extremely wide spread between the interest rate on savings and interest rate that banks charge for borrowing.
Currently, banks do give an interest of between 10 to 15 percent on savings while at the same time slap borrowers with interest of about 45 percent if they want to borrow the money.
During the indaba, Economists Association of Malawi (Ecama) president Henry Kachaje made a presentation in which he indicated that all is not lost for Malawi, economically, arguing that Malawians could uplift their country if leaders become development conscious.
Monarchy Consultants Economist Flera Kulemero said he was impressed with the way the inaugural indaba was held.
He promised that Monarchy will in the coming months hold more indabas to encourage debate of critical issues regarding the economy.
Latest posts by Vanessa Banda
(see all)