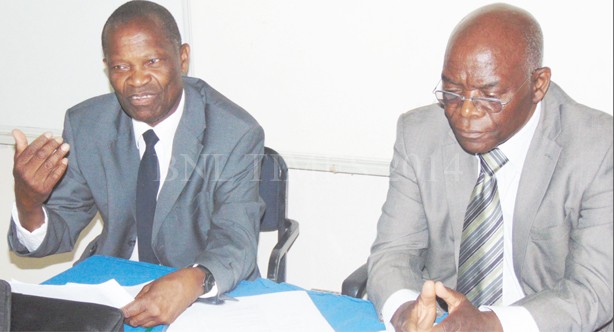 Economists brainstorm on indigenous policies
Economic scholars and practitioners on Thursday started meeting in Lilongwe for a two-day national policy workshop aimed at exploring how Malawi can use indigenous knowledge to design appropriate policies for its development.
The workshop has been organised by the Zomba-based Southern African Institute for Economic Research (SAIER) with funding from the Nairobi, Kenya-based African Economic Research Consortium (AERC).
Speaking at the start of the workshop on Thursday, SAIER executive director Professor Chinyama Chipeta said the workshop is line with ideologies of the Pan African movement which encourages African countries to design their policies based on customs, knowledge and culture.
He said some of the economic challenges and lack of development in Malawi can be attributed to wrong economic policies the country has borrowed wholesale from the west.
"Not all foreign advice is consistent with characteristics of the local economy," said Chipeta.
He gave an example of the floatation of the kwacha in 2012 which he said was done without research to determine whether it was appropriate for the Malawi economy.
"The devaluation was okey but the floatation was wrong. You do not float a currency when you don't have enough foreign exchange reserves and when donor aid is uncertain. Malawi is still dependent on commodity exports which are just seasonal and volatile," said Chipeta.
He said the floatation of the kwacha in 2012 has left Malawi vulnerable to speculation and that the resultant inflation is making the economy uncompetitive which would require further devaluation of the currency to be corrected.
Chipeta said it was high time Malawi did research on indigenous economic knowledge and culture to come up with economic policies that will be well suited to respond to local factors.
"We need to develop a good understanding of our own history, culture and heritage to challenge western stereotypes that portray African as inferior and the mzungu (white man) as the one who knows it all. Good knowledge of indigenous culture will give us pride and confidence and promote our African identity," said Chipeta.
Presenters at the workshop will include Reserve Bank deputy governor Naomi Ngwira, University Malawi dons Edge Kanyongolo, Patrick Kambewa, Sosten Chiotcha, Chiwoza Bandawe and Malawi Economic Justice Network (Mejn) executive director Dalitso Kubalasa
Latest posts by Vanessa Banda
(see all)