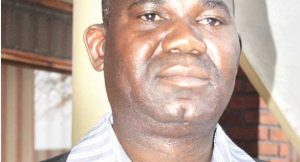 Economists upbeat on growth prospects
Economic commentators are optimistic that the economy will continue to be stable and may soon start to grow if the Reserve Bank of Malawi (RBM) takes a lead in setting relevant macro-economic policies.
Former Executive Director of the Economics Association of Malawi, Nelson Mkandawire, said that if there is a strong coordination between the government and RBM, the economy may continue to move on a positive trajectory.
"When the two [government and RBM] work hand in hand well, you are likely to see a rebound in the economy that we are seeing at the moment. The appetite to spend and borrow by the central government has to be checked and the government has to spend within the 2017/18 budget framework," Mkandawire said.
Polytechnic-based economist, Sane Zuka, agreed with Mkandawire and said government needs to be cautious with its spending appetite as the country moves into the lean period.
"The tobacco season has been relatively good, but what is important now is how we are channeling the returns from tobacco sales to the other sectors.
"The reason why the economy is stable is because the industries are not performing as they should and therefore, they are drawing less money and there is less demand for forex from the industries, which is not sustainable in the long-term," Zuka said.
Economist, Colen Kalua, said there is need to introduce legislation that allows RBM to police money market players to respond to what is happening in the economy.
He said high speculation in the financial services sector is partly driving volatility in the economy and keeping interest rates higher than they are in other countries in the region.
"If the banks had responded by giving credit at low interest rates by now, the economy would have been way better because employment would have been created by those companies that would have been borrowing and expanding their businesses," Kalua said.
Let us know what you think of this update and remember to add us on our facebook and follow us on our twitter. Make sure to come back daily for more Malawi business news updates.
Quick Links: Malawi Banking News | Malawi Technology News | Download Business eBooks | Ten Signs You Are An Entrepreneur | What is a Managing Director?
Today's top business story: Top Commercial Banks In Malawi
Latest posts by Vanessa Banda
(see all)