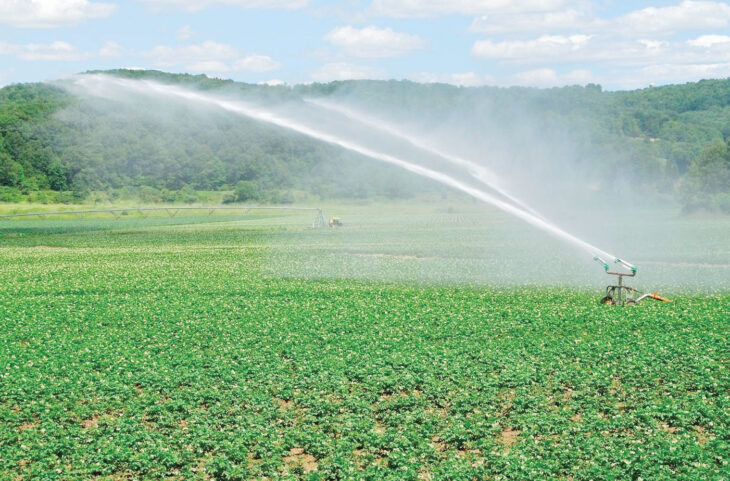 El Nino scare threatens recovery, growth plans – The Times Group
Efforts to contain inflationary pressure and steps towards economic recovery would be dampened by the impending extreme heat weather conditions between November and March 2024, experts have warned.
This signifies that food inflation pressures would persist beyond 2023 as the period encompasses Malawi's agricultural season.
A recent global information and early warning system on food and agriculture update published by the Food and Agriculture Organisation (Fao) indicates that Malawi is among Southern African countries that will experience extreme heat weather conditions.
"Weather forecasts point to a transition to an El Nino state in the second half of 2023. Rainfall patterns during El Nino events tend to be the reverse of La Nina.
"El Nino oceanographic phenomenon is a key driver of extreme weather events that pose high risks to global food security. The escalation in food insecurity is a consequence of the combined effects of conflicts, economic shocks and weather extremes," the report reads.
In an interview, economist Betchani Tchereni said the El Nino condition has been predicted and is already causing some challenges in the western parts of the globe and spells doom for Malawi.
"For a country that depends on rain-fed agriculture, this is a huge challenge. We are already experiencing a food security challenge which is tainting inflation figures to higher levels.
"It implies, therefore, that if we do not do anything about it, we will have deeper food security challenges which will lead to even higher inflationary pressures. It is therefore imperative that we adopt early maturing crops and depend on irrigation," Tchereni said.
In a separate interview, Civil Society Agriculture Network Chairperson Helbert Chagona said there is a need to make deliberate investments and adopt smart practices both in agriculture and fishery sectors.
"But in a more pragmatic manner, Malawi can promote diversification of crops by encouraging farmers to cultivate a variety of drought-resistant and heat-tolerant crops alongside traditional staples. This reduces reliance on a single crop and mitigates the impact of climate-induced variability," Chagona said.
Minister of Agriculture Sam Kawale said the government will encourage farmers to prepare their land early in order to plant with the first rains.
"We will also be encouraging farmers to grow early and medium maturing varieties.
"Furthermore, farmers should seriously consider practising soil and water conservation techniques such as mulching crop fields, putting box ridges and other water harvesting structures, and organic manure application to keep the soil moist, among others.," Kawale said.
A recent country report by the Economic Intelligence Unit predicted that inflation will average 30.6 percent in 2023, but will start to decline in 2024.
"In 2024 to 27, we expect a decline in commodity prices and improved availability of foreign currency to import food and fuel to lead to a fall in inflation. Furthermore, lower input costs and increased fiscal discipline, which will reduce deficit financing through money-printing, will also keep inflation contained.
"Given our expectation of an IMF programme from 2024, we expect a greater pivot towards liberalisation from 2024, including a flexible exchange rate and a firm inflation target.
"We expect this to anchor inflation expectations, causing consumer price growth to fall naturally. We expect inflation to average 12.2 percent a year in 2024 to 27, remaining well above the authorities' benchmark target," the report reads.
Let us know what you think of this article and remember to add us on our facebook and follow us on our twitter. Come back daily for more Malawi business news.
Quick Links: Download Business eBooks | Ten Signs You Are An Entrepreneur | What is a Managing Director?
Latest posts by Vanessa Banda
(see all)