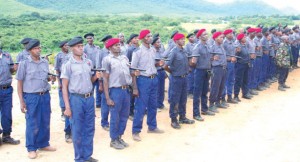 Employers back wage standard
The Employers Consultative Association of Malawi (Ecam) has said even though the new minimum wage, may be considered low by international standards, it is still realistic in the current economic environment.
The Ministry of Labour and Manpower Development recently announced the revision of the statutory minimum wage from K551 per day to K687.70 effective October, 1.
But some quarters have said the increase is too low to make a difference in the lives of the least paid working population including domestic workers and guards who they argue are still bearing the brunt of the harsh economic environment as their salaries are still too low to finance basic needs.
Reacting to the new standard, Ecam Executive Director Beyani Munthali said the figure was realistic considering that the cost of doing business in Malawi remains high.
He, however, clarified that Ecam encourages its members to go beyond the stipulated figure to support government efforts of creating a decent work environment for all.
"Our members have welcomed the development and we are committed to always find a balance between remaining sustainable in the long term while at the same time contributing to decent job creation," he said.
Munthali said the industry will continue to engage the government to ensure that the new wage is enforced and that all employers comply with the standard.
"We will continue to lobby the government to ensure that there are enough resources to carry out inspections and we will ask government to alert us if any of our members is found to be incompliant," he said.
Experts have argued that Malawi's low minimum wage and weak enforcements mechanism gives permission to employers to exploit employees with some even paying below the government minimum wage standard.
(Visited 49 times, 1 visits today)
Latest posts by Vanessa Banda
(see all)