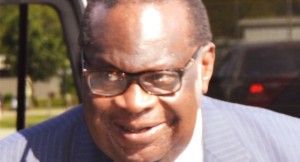 Employers query government on penalties
The Employers Consultative Association of Malawi (Ecam) has quarried government on the newly introduced penalties for overdue taxes, saying the measure is counterproductive in the prevailing economic climate.
In the 2015/2016 budget statement, Minister of Finance Goodall Gondwe announced that MRA will be charging interest at bank lending rate plus five percent on overdue taxes.
Gondwe said the tax measures were aimed at improving administrative efficiency, encouraging tax compliance, and broadening the tax base in order to generate more domestic resources.
However, in its response to the 2015/2016 national budget, Ecam observed that adding the five percent will place a great amount of pressure on local businesses and decrease the likelihood that overdue taxes will ever be fully repaid.
This is because, says Ecam, lending rates in Malawi are too high at over 40 percent.
"The lending rates are some of the highest in the Sadc region. For perspective, lending rates in Tanzania currently stand at 15.8 percent whilst lending rates in Zambia and Mozambique are 9.5 and 15.3 percent respectively," said Ecam in the statement.
According to Ecam, such a measure would be extremely counterproductive in the current climate in which Malawi's growth prospects have been revised downwards.
It says a more equitable measure would be to link the overdue tax to be a percentage value of the total taxes owed.
"For example, businesses would be required to pay 10 percent value on the total tax due," Ecam says.
And, while acknowledging the importance of tax compliance by local firms, the Economics Association of Malawi (Ecama) says government must lead by example by settling the arrears it owes to the private sector.
Ecama president Henry Kachaje, says most local firms are already struggling because of government's delay to pay them for services they rendered and good supplied.
"If government sets payment terms for the companies to comply with, it must also observe the same terms in its dealing with the private sector. If it sets a 30 day payment deadline, then government must also apply the same rules on itself," he said.
In his budget presentation, government has decided to pay the arrears, approximated at K155 billion through the issuance of zero coupon promissory notes, to be disbursed in three tranches running through to the 2017/2018 financial year.
(Visited 27 times, 27 visits today)
Latest posts by Vanessa Banda
(see all)