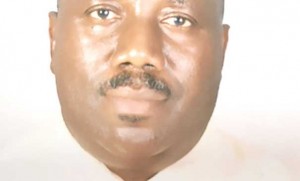 Engen appoints Lube Experts as distributor
One of the country's fuel companies, Engen, on Tuesday unveiled Lube Experts Limited as its distributor of lubricants across Malawi.
Engen Malawi Managing Director, Shaaban Kayungilo, said the appointment of the distributor is in line with the company's vision to grow its market share in Malawi.
Currently, Engen Malawi's market share stands at eight percent but Kayungilo said the firm intends to grow its presence on the market significantly.
"As one way of growing our market share, we will start with the lubricant business. We want Malawians to use genuine Engen lubricants in their vehicles for excellent engine performance," said Kayungilo.
Lube Experts Managing Director, Ahmed Abbas, thanked Engen Malawi for appointing his firm as a distributor.
Abbas promised efficiency in the distribution of the Engen lubricants across Malawi.
"I feel humbled but excited as well as Lube Experts Limited is being presented to you as Engen's Lubricants distributor in Malawi. You might wish to know that over 60 percent of lubricants globally are sold through distributors.
"I have no doubt, therefore, that this partnership and other initiatives that the company is undertaking will go a long way in consolidating Engen's vision to become a champion of Africa," Abbas said.
Malawi Confederation of Chambers of Commerce and Industry (MCCCI) Chief Executive Officer, Chancellor Kaferapanjira, who was guest of honour at the event, hailed Engen's efforts in pushing quality lubricant products into the market, arguing that the availability of cheap and sub-standard products that are easily found on the market are costing Malawi a lot in the form foreign exchange.
(Visited 15 times, 15 visits today)
Latest posts by Vanessa Banda
(see all)