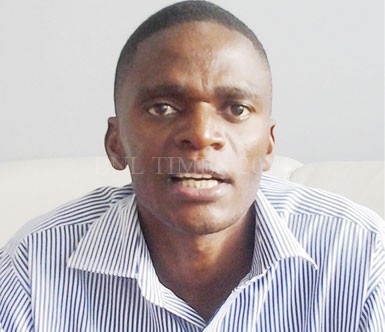 Engineer develops new online directory
Engineer develops new online directory
A new online directory of businesses and service providers in Malawi has been developed.
The directory, Biz Directory Mw, has been developed by Blantyre-based software engineer and computer scientist, Bennett Kankuzi.
Kankuzi, a lecturer at the Malawi Polytechnic, said Biz Directory MW, can be accessed at http:// www.bizdirectorymw. com.
He said the directory serves as a meeting place for businesses, service providers and potential customers in Malawi.
"The main aim of Biz Directory MW is to link up businesses and service providers in Malawi, from Nsanje to Chitipa whether large or small, with potential customers such that at a click of a button, customers should be able to access information on potential service providers at a given location.
"Propelled by a powerful search engine, for example, a search 'restaurants Zomba' should list all potential restaurants in Zomba. A search 'carhire Blantyre' should list all potential car hire companies in Blantyre. A search 'plumbers Zingwangwa' should list all potential plumbers in Zingwangwa," said Kankuzi.
He added that with the prevailing high unemployment among the youths in Malawi, youths who are skilled and self-employed such as in carpentry, plumbing, designing can also use this platform for free to have their contacts and skills listed so that potential customers could easily access them.
Latest posts by Vanessa Banda
(see all)