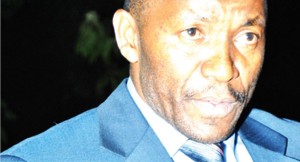 Engineers alerted on new diesel innovation
Malawi engineers have been challenged to explore a recent innovation from German, where they are producing diesel fuel from a mixture of air, carbon dioxide and water.
FDH Bank managing director, Phillip Madinga, says Malawi can benefit economically if it can learn the new innovation where diesel fuel is being made by applying electrolysis to a mixture of air, carbon dioxide and water.
He made the remarks during a dinner and dance for Engineers in Blantyre where he was guest of honour.
"In March this year, a breakthrough called Blue Crude happened in Germany that the world is silent about. But it is a discovery that could make a very big difference in the economy of Malawi," said Madinga.
He said after years of research, engineers in Germany have discovered that the synthetic diesel can be used in cars whilst the oxygen can also be put to productive use in several industries.
He said Malawi can use the large water stock in Lake Malawi and capture carbon dioxide from ethanol production sites at Press Cane in Chikwawa and Ethco in Dwangwa to produce diesel using the Germany innovation.
"This technology is practical. Maybe we need to be the first country to contact the German government and start negotiating how we can use this technology," said Madinga.
(Visited 13 times, 13 visits today)
Latest posts by Vanessa Banda
(see all)