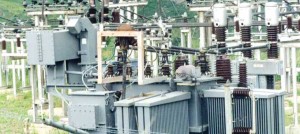 Escom cuts charges to industry
The Electricity Supply Corporation of Malawi (Escom) has announced a 10 percent cut on maximum demand and capacity charges to industry players.
In a statement, Escom said the discount will be applicable between March and April 2017.
The decision is said to have been arrived at after taking into consideration the private sector's requirements.
"The discount has been awarded in appreciation of the contribution made by maximum demand customers towards improved load shedding management," Escom said in the statement.
But Escom said the reduction is neither a tariff adjustment nor compensation for any loss of business.
The electricity supply situation in the country has over the years been challenged by, among other factors, inadequate generation capacity due to insufficient water flow in the Shire River arising from the inadequate rains on the Lake Malawi catchment area.
Due to the challenge, the amount of electricity available has been far much less than the demand thereby necessitating load shedding.
This has had a direct impact on operations of businesses in the country.
"Escom fully appreciates the cooperation and partnership that the industry has provided so far and hopes that this will continue for our mutual benefit. Further, Escom is committed to supplying adequate electricity to the industry in order to ensure production at full capacity," Escom said.
Economic Empowerment Action Group President, Lewis Chiwalo, however said the rate cut is too low to make an impact.
"The rate cut may be to the advantage of the consumers. However, while this may be an incentive, it all depends on the magnitude of impact within the one month period," Chiwalo said.
He hinted that the business community has had to endure long periods of load shedding which has in turn negatively impacted on production and revenue.
(Visited 53 times, 53 visits today)
Latest posts by Vanessa Banda
(see all)