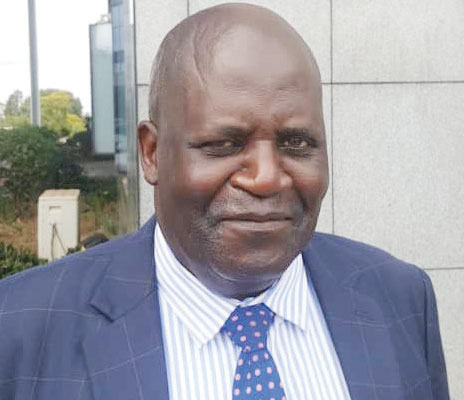 Escom in K14 billion misprocurement loss
By Wezzie Gausi
Parliament's Committee on Natural Resources and Climate Change has faulted the Electricity Supply Corporation of Malawi (Escom) for finding itself in a K14 billion misprocurement loss that occurred between 2014 and 2018.
Escom found itself in the mess for failing to connect electricity to new customers due to unbundling of the entity.
Escom management appeared before the committee in Lilongwe on Tuesday.
Committee chairperson Werani Chilenga said Escom lost five million litres of fuel worth K4 billion to Aggreko Power Solution Limited. It also bought envelopes worth K26 million for use in the next 22 years.
"Escom made a lot of misprocurement and corruption that has made it go bankrupt. An Escom forensic report indicates that the entity also bought one empty container at K22 million which cost about K3 million.
"They are talking of a World Bank project but this project is meant to connect electricity to rural areas for free. So, the money from this bank will not change anything for the company. As it stands, Escom is failing to connect electricity to customers due to corruption. Escom is also owing Egenco K57 billion," Chilenga said.
The chairperson further faulted the corporation for implementing a contract with Aggreko when the Public Procurement and Disposal Assets Authority (PPDA) did not approve the process.
"We want the contract with Aggreko Power Solution Limited to come to an end because the government is paying a lot of money on services that Egenco has said can offer at a cheaper price," he said.
Escom acting Chief Executive Officer Clement Kanyama admitted that Escom found itself in a procurement mess.
Kanyama said, since the institution has new leadership, it would prosecute all people involved in the mess.
"We have a backlog of new electricity connections but we are failing to reach out to the customers because we don't have enough resources. But we believe that, through the loan from the World Bank, we will be able to reach out to many new customers," Kanyama said.
PPDA Director General Edington Chilapondwa wondered why Escom went ahead to sign a new contract with Aggreko when his office did not approve the process.
"The papers from Escom came to the office but they were rejected, only for us to be surprised that the institution had gone ahead to sign the new contract with Aggreko," Chilapondwa said.
Escom also leased 84 diesel-powered generators from Aggreko in Dubai, United Arab Emirates, for two years (January 2017 – December 2019).
The generators added 78 megawatts to the national grid.
However, the use of the gen-sets resulted in a 24.67 percent increase in electricity tariffs.
Let us know what you think of this article and remember to add us on our facebook and follow us on our twitter. Come back daily for more Malawi business news.
Quick Links: Download Business eBooks | Ten Signs You Are An Entrepreneur | What is a Managing Director?
Latest posts by Vanessa Banda
(see all)