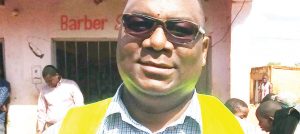 Escom loses K100 million to illegal connections
By Chimwemwe Mangazi:
The Electricity Supply Corporation of Malawi (Escom) has said it has lost about K100 million to illegal connections in the past two weeks alone.
Escom Public Relations Manager, Innocent Chitosi, said more than four people have been arrested in connection to the cases.
He was speaking after the utility body conducted house-to-house checks meant to bust illegal connections in Lilongwe District.
Lilongwe's Kawale 2, Area 25 and Area 47 were among the targets.
During the raids, it was discovered that over 38 houses in Kawale 2 had illegal connections, with at least two power sources.
In Areas 47 and 25, Escom on Friday disconnected some houses for reportedly tapping power to other buildings.
There were also cases of meter-bypassing discovered in the areas.
Monday, 48 other houses and 18 shops were disconnected in Lumbadzi. They were connected directly and illegally to the system without any metering,
Chitosi said the situation is worrisome and was affecting Escom's operations.
"The fact that we are able to uncover these syndicates shows that we are getting on top of things," Chitosi said.
He said the checks would be ongoing and more arrests are imminent.
Some years ago, the local media unearthed an illegal electricity connector called 'Escom Two' which had done illegal connections in Salima, Mchinji, Nkhotakota and Lilongwe, swindling the power statutory.
Earlier this year, Escom said it is losing a whopping K1 billion monthly through illegal connections facilitated by its employees nationwide.
This also comes as there are fears of increased power outages following a reported drop in electricity power generation capacity.
Figures from Escom show that combined energy generation capacity has lowered in the past three weeks from about 250 megawatts (MW) to the current 216 MW.
This is against a constant demand of above 300MW.
Latest posts by Vanessa Banda
(see all)