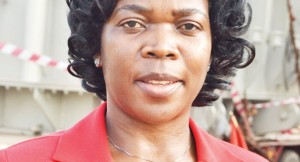 Escom protests Mera rejection
The Electricity Supply Corporation of Malawi (Escom) says continued refusal by the Malawi Energy Regulatory Authority to approve its tariff increase proposals in full are limiting its ability to implement investment projects that could improve electricity supply in the country.
This follows Mera's decision last week rejecting a proposal from Escom to raise electricity tariffs by 18 percent as part of the 37.2 percent second phase of tariff adjustment approved by Mera last year.
Mera wants Escom to meet agreed performance targets first before considering its request for a tariff hike.
However, Escom public relations manager, Kitty Chingota, said even the 37.2 percent hike approved last year by Mera was less than 58 percent the corporation had asked for and that it also had to be done in phases until 2017.
She said the low tariffs are making Escom unable to implement several projects which it had planned to improve electricity supply.
"When you ask for money but you are given less than what you had planned, it means the planned projects are affected."
"We had to take out some projects which if implemented would have improved the electricity situation in the country," lamented Chingota in an interview.
She could, however, not disclose the projects.
Escom has since applied to Mera for an automatic tariff system that responds to economic conditions, including currency movements and inflation using specific trigger levels, according to Chingota.
(Visited 144 times, 144 visits today)
Latest posts by Vanessa Banda
(see all)