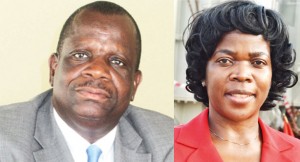 Escom tenders under scrutiny
The Indigenous Business Association of Malawi (Ibam) is seeking an audience with management of Electricity Supply Corporation of Malawi (Escom) to explain the criteria they used to award bid tenders advertised in December 2014 and January 2015.
In a letter dated April 29, 2015 from Ibam addressed to Escom Chief Executive Officer John Kandulu and copied to the ACB Director, the chairperson of the Internal Procurement Committee of Escom, and the Director of Public Procurement, Ibam accuses Escom of awarding the tenders to foreign companies and has requested that the process be halted until their views on the matter have been heard.
"Much as we know that we cannot compete with the manufacturers in prices and other ratings, we will appreciate total transparency of the whole system.
"It is for this reason that Ibam would like to seek an audience with all concerned parties as copied in this letter to express its concerns and to be furnished with information on how Malawians failed to get through the process so that in the future we should be able to compete well," Ibam says in the letter.
A business person who participated in the process but spoke to us on condition of anonymity said there were some anomalies within some clauses of the tender documents.
The bidder said the problem was that the bidding documents highlighted that suppliers will be paid after delivery of goods, whilst the foreign companies over looked that and asked for an up-front payment before supplying the goods.
"This is what the local businesses are protesting against and also the fact that suppliers and manufacturers were competing within the same category," said the bidder.
When contacted, Escom Publicist Kitty Chingota said the issue is currently being discussed by Escom management and as such, she could not preempt the outcome of the deliberations.
"I cannot say anything now as the issue is under discussions at the moment. When we are ready, we will provide you with the information," said Chingota.
On January 13, 2015, Escom opened multibillion dollar tender documents for the supply of asorted items. The tender bid attracted several companies both local and international.
Latest posts by Vanessa Banda
(see all)