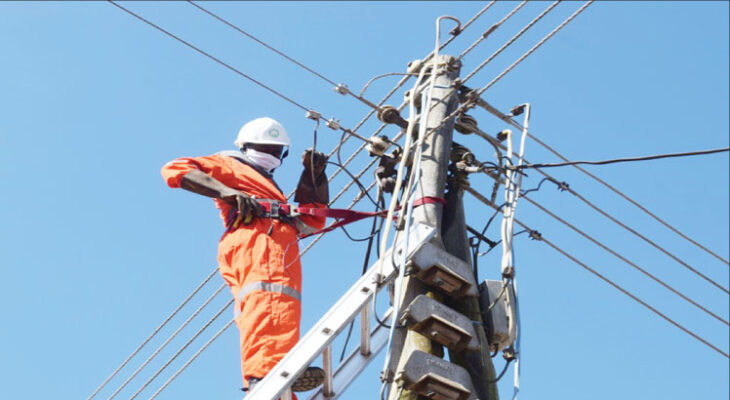 Escom Malawi to connect 50,000 customers
Electricity Supply Corporation of Malawi (Escom) says it intends to connect 50,000 customers in the next four months through the World Bank-funded Malawi Electricity Access Project (Meap).
In the second phase, the country's sole power supplier is targeting to connect 125 000 customers, according to its chief operations officer Maxwell Mulimakwenda.
He said on Saturday on the sidelines of the visit to Blantyre Meap stores by the parliamentary committees on Government Assurances and Public Sector Reforms and Natural Resources and Climate Change that the first phase, which is currently underway, is targeting single- phase customers with a service transformer range in urban and rural areas as well as clusters that offer lower average connections, including the backlog for existing paid-up customers.
Said Mulimakwenda: "We have received most of the materials for us to ramp up implementation of the projects. This project was delayed in the first two years due to the impact of Covid-19 and other issues to do with supply chain management.
"We are doing everything we can to improve the power supply in the country."
He said from the improved power supply, they are banking on the independent power producer Serengeti Energy in Nkhotakota, which is nearing completion and will soon be supplying 21 megawatts (MW) of power to the national grid as well as the Malawi-Mozambique Interconnector which is expected to add 120MW to the national grid by December 2023.
Mulimakwenda said they hope that the resuscitation of Kapichira Hydro Power Plant, which is currently off grid following the damage by Tropical Cyclone Ana in January last year that knocked off 129.6MW  from the grid.
Parliamentary Committee on Natural Resources and Climate Change chairperson Werani Chilenga said they are  impressed with the implementation of the project.
"We hope that come 2030, we might have surpassed the target of increasing electricity access from 12 percent to 30 percent and even get to 40 percent."
In November last year, Escom signed a $150 million (about K155 billion) loan the Malawi Government secured from the World Bank to boost distribution network to connect more Malawians to the national grid.
Escom then said out of the $150 million loan, the sole power supplier will be responsible for $105 million (about K108 billion) while the remaining $45 million (about K47 billion) will be the responsibility of the Malawi Government.
The Maep project seeks to connect 180 000 customers in the next two years, thereby increasing electricity access in the country.
This aims to bring the country's on-grid electricity access rate to around 30 percent by 2030 from 12 percent as at the start of the project in 2020.
Let us know what you think of this article and remember to add us on our facebook and follow us on our twitter. Come back daily for more Malawi business news.
Quick Links: Download Business eBooks | Ten Signs You Are An Entrepreneur | What is a Managing Director?
Latest posts by Vanessa Banda
(see all)