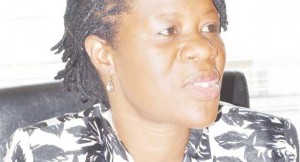 Escom warns of massive blackouts
The nation should expect massive blackouts this summer as the Electricity Supply Corporation of Malawi (Escom) has conceded that it lacks capacity to meet the electricity demand in the coming months.
An invitation letter the corporation has issued— signed by its Chief Executive Officer Evelyn Mwapasa— that The Daily Times has seen, invites industry captains to scheduled meetings in Blantyre, Lilongwe and Mzuzu where they will be briefed about the situation.
In a subsequent interview, Mwapasa confirmed issuing the letter, but she declined to give details regarding the magnitude of the blackouts.
She referred this reporter to the company's Public Relations Manager, Kitty Chingota, who also declined to comment for fear of pre-empting the message for the meetings.
"I would suggest you wait until we engage you. As you have seen, it's a series of meetings, so we don't want to pre-empt or mis-communicate. We are engaging all stakeholders, the media included, so wait for your turn so that we give you detailed information and you capture a clear picture," Chingota said.
The letter indicates that the situation is likely to be similar to last year's experience or worse as currently the body is faced with an excess demand of 50 megawatts.
"Reports indicate that the country will continue to experience shortfall in electricity supply unless the country receives normal to above normal rainfall for a period of about five years consecutively, or effective short to medium-term interventions are implemented," reads the letter in part.
The said meetings are described as an effort to prepare Escom's customers, the business community and hospitals for the massive blackouts.
Malawi Confederation of Chambers of Commerce and Industry (MCCCI) Chief Operating Officer, Chimwemwe Luhanga, said the private sector has been following with keen interest interventions Escom has been employing to mitigate the problem.
He said the sector will make an official position after they appreciate Escom's offer after the meetings.
This comes against a background of the nation suffering the worst electricity blackouts in history in 2016 when some sections of the country could go for days without electricity.
Recently, the Electricity Generation Company of Malawi (Egenco) could not come out clear on what lies ahead in electricity generation on the Shire River, pointing out that the Department of Climate Change and Meteorological Services has not yet issued any forecast for the summer.
Egenco representatives, however, played down fears of massive blackouts claiming it has improved its strategies in usage and conservation of water from Lake Malawi and upper Shire River.
In a separate interview, Director of Climate Change and Meteorological Services, Jolam Nkhokwe, maintained that it was too early to determine the climate outlook for the remainder of the year.
According to Egenco and Escom, the problem stems from low water levels in Lake Malawi which flows into the Shire River where most of the hydroelectric power stations are situated.
(Visited 1 times, 1 visits today)
Latest posts by Vanessa Banda
(see all)