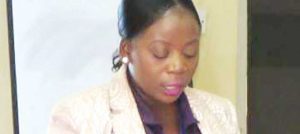 Executive assistants to hone management skills
Executive assistants from various organisations are expected to hone management skills during a five-day workshop organised by the Africa Institute for Capacity Development (AICD).
The workshop will be held from October 9 to 13 at Sunbird Capital Hotel in Lilongwe.
AICD Country Director, Annie Sanga Ndege, said the modern working environment requires that every individual acquires management skills.
She said people who lack skills fail to pursue bigger dreams, fail to work in teams and become their own obstacle in career growth and development.
"Management skills' development for executive assistants has been specifically designed to enhance special capabilities that this cadre of staff requires if they are to be an asset in their organisation," Ndege said.
She said participants would be taken through management principles, and given an opportunity to reflect on the changing role of the executive assistant.
"They will be spurred to another level of creative thinking and be challenged to think of means of making their jobs more appealing," she said.
Ndege said, after the training, participants would be able to understand how they can plan to take up more responsibility, how to stay one step ahead, get things done before they are asked and avoid stress in crisis situations.
The participants will also gain knowledge in examining and understanding the changing role, win-win negotiations: what it really means and how to achieve it, consistently and easily.
"We want executive assistants to have confidence and lead when they are not in a position of authority. They should also be able to identify and clarify priorities; know what to do when dozens of people and tasks demand their attention and communicate effectively at all levels," she said.
The executive assistants expected to attend the workshop include personal assistants, office administrators, personal secretaries and office supervisors.
(Visited 16 times, 1 visits today)
Latest posts by Vanessa Banda
(see all)