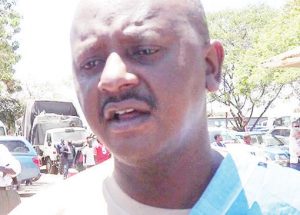 Expert for raised wildlife budget
By Chimwemwe Mangazi:
A Kenyan wildlife expert has urged African governments to consider increasing the budget for preserving wildlife if they are to win the fight against wildlife crime.
Executive Director for Kenyan-based Elephant Neighbors Centre, Jim Nyamu, said this on Tuesday after arriving in the country through Nchinji border.
He is on a course to walk 4200 kilometers in 160 days to raise awareness on preserving elephant tusks in the sub-Saharan region.
He is expected to cover a 450-kilometre distance in the country between Nchinji and Kasungu via Lilongwe.
Nyamu said wildlife crime is negatively affecting economies in the region and remains a big threat to job creation.
"I decided to do this after studying elephants in many countries on the continent from 1998 to 2012 when I was working in the wildlife department in Kenya. I ended up resigning after what happened in 2007 when Zimbabwe, Botswana, Namibia and South Africa, down listed their elephant population from appendix 1 to appendix 2 which meant they allowed trading of the elephants and other products and this led to a decrease in the number of elephants in the countries," Nyamu said.
He said the fight against wildlife crime has been left to the departments of wildlife alone in most countries.
Nyamu said governments, however, do not provide adequate financial support to the departments to preserve wildlife.
Figures from the Parks and Wildlife Department indicate that there were over 249 arrests made between March 2013 and September 2018 which led to the recovering of 1255.4 kilogramme worth of ivory in the process.
Ivory trafficking and illegal wildlife trade have been escalating, with recent studies showing that organised international crime syndicates are targeting and exploiting Malawi as a soft target and transit route for illegal wildlife trade.
Latest posts by Vanessa Banda
(see all)