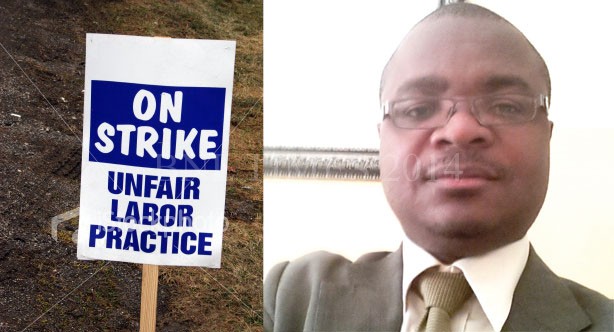 Expert says dialogue solution to labour battles
Expert says dialogue solution to labour battles
Creating a conducive environment for social dialogue can go a long way in curbing the wide spread strikes that have characterized the country's job market in recent times, a human resources practitioner has advised.
Speaking in an interview, newly elected president for the Institute of People Management in Malawi, Chrispin Chikwama noted that giving room to social dialogue would create a balance between the need for decent pay and business continuity
"Most of the strikes are arising out of demand for higher pay by employees versus employers' inability to afford huge wage increases, contact and dialogue can bridge the divide," he said.
Chikwama noted that industrial strikes are not only expensive but also come with far reaching negative outcomes.
"They should be avoided as much as possible and should only happen as a last resort," he said.
He further noted that the current scenario has potential to scare away investor's unreasonable demands for salary increments may result in them deciding to disinvest.
"If organisations have vehicles for social dialogue, we will have happy investors and happy employees. In case of government, the same concept applies. The current regime is basically using revenue in terms of fees and levies and if pushed too far it can look at reducing the size of its workforce and pay higher wages.
"Alternatively, it might opt to raise the fees and levies and this will hit the common man hard. We will end up going in circles, kind of chicken and egg scenario," Chikwama observes.
He further urged Malawians to adhere to legislated dispute settlement mechanisms noting that most of the strikes happening in the country are illegal.
Latest posts by Vanessa Banda
(see all)