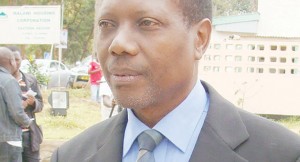 External factors to blame, says economist
Chancellor College economics professor Ben Kalua says Malawi's failure to meet targets as agreed with the International Monetary Fund (IMF) is a reflection of the poor performance of Malawi's external sector where an imbalance continues to exist between exports and imports.
Speaking in an interview yesterday, Kalua said as long as government continues to pay a deaf ear to advice from economic experts on how to run the economy, Malawi will continue to be off track the IMF facility.
"It is not surprising that we are in this position because there is nothing that is working in the economy. Interest rates remain high and the financial market continues to perform poorly," he said. Malawi currently has the highest inflation rate in the Common Market for Eastern and Southern Africa and economic analysts blame the situation on poor policies being advanced by the leadership.
(Visited 9 times, 9 visits today)
Latest posts by Vanessa Banda
(see all)