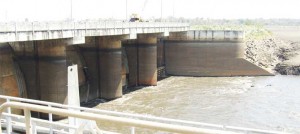 Facebook awash with electricity frustrations
People have taken to social media to express their dissatisfaction with the current status of electricity supply in the country.
Malawi is facing its worst electricity crisis in history and the Electricity Supply Corporation of Malawi (Escom) has attributed the situation to declining water levels in Lake Malawi and subsequent low water flows in the Shire River where Escom taps power for hydroelectric power generation.
People are now taking to social media to express their discontent.
One person posted on his Facebook wall: "interestingly, it seems that the most important task that Escom has these days is making sure as few customers as possible have power at any given point."
Ben Themu wrote: "The unpredictability of electricity here in Malawi is making some of us work around the clock. We work manually during the day and transfer the staff into much more efficient template at night and that is making the work too bulky and exhaustive."
Others claim they are even engaging divine intervention to reverse the situation.
"With Escom Limited praying for early rains," wrote Kilhivava Mutu on his Facebook wall.
Others are also questioning the intensity of the blackouts.
"Kaya nthawi imene akumayatsa magetsi afuna tizitani nawo." (It is not clear what they want us to do with the electricity the time that power is available).
But the blackouts are expected to continue with prospects of getting worse by December. Giving an update on the electricity situation in the country last month, Escom said it will continue rationing power if water levels in both Shire River and Lake Malawi will not improve.
According to Escom, power generation is now at 165 megawatts from the full installed capacity of 351 megawatts. Escom Director of Generation, Evance Msiska, said during the briefing in Blantyre that water levels in Lake Malawi have hit their lowest levels in history, making it difficult to generate power.
Analysts are now calling electricity a binding constraint to doing business in Malawi. Professor of Economics at the Chancellor College, a constituent college of the University of Malawi, Ben Kalua said earlier that blackouts have affected production processes of many industries affecting the competitiveness of Malawian products on the market.
'The environment makes local manufacturers not to be competitive. For the strategy [Buy Malawian] to work, first Malawi needs to tackle its competitiveness," he said.
(Visited 63 times, 63 visits today)
Latest posts by Vanessa Banda
(see all)