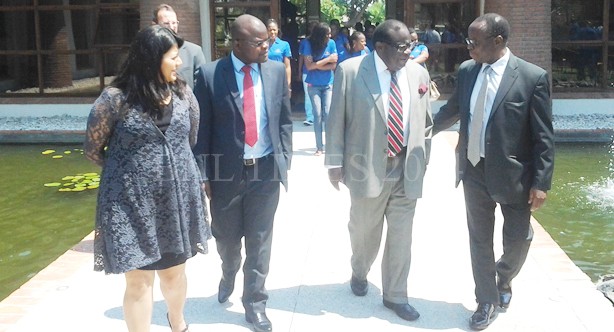 Falling kwacha to hurt banks
The Reserve Bank of Malawi (RBM) has warned commercial banks that the falling kwacha though profitable, would astronomically drive up the financial institutions' minimum capital requirement.
RBM Governor Charles Chuka was speaking in Mangochi on Saturday when he made a presentation during the 2014 Financial Market Dealers Association (Fimda) annual conference.
Chuka said with the falling kwacha, commercial banks will at one point be asked to top up to meet the US$5 million minimum capital requirement for banks.
He said the more the kwacha depreciates, the more money would be needed to top up on the capital requirement.
The governor could not disclose as to when or whether the authorities would intervene in the market by flooding the market with dollars mopped up during time of plenty at the peak of tobacco sales.
Currently, Malawi is seating on over US$400 million in reserves which is an equivalent of over two months of import cover.
Analysts have in recent past pointed on the need for the central bank to move with speed in intervening in the market to save the kwacha from plunging further.
As of Friday, the dollar was selling at an all-time high of K480 up from K410 early September.
Chuka underscored the need to maintain a healthy level of reserves which could cushion the economy in an unlikely event of a drought.
Finance Minister Goodall Gondwe challenged the dealers to play their rightful role to ensure that Malawi moves out of the current catastrophe.
Fimda president Alfred Nhlema urged the dealers to be responsible in their dealings.
Source link
Latest posts by Vanessa Banda
(see all)