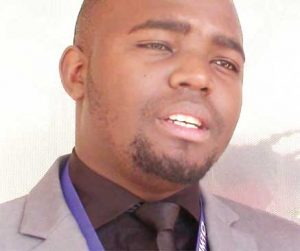 Farmer wins FMB's K1.5 million
Lilongwe- based tobacco farmer, Malata January, has emerged winner of the K1.5 million grand prize in FMB's Mg'odi wa Makwacha promotion.
The promotion was aimed at encouraging farmers to open accounts with the bank, to use when receiving proceeds from their tobacco sales.
According to FMB Agri- Business Manager, Gomezgani Kakhuta, the promotion was launched to thank the farmers for their loyalty to the bank.
Kakhuta said the promotion, which ran from March to August, has helped to boost the bank's customer base. He said over 1,500 customers opened accounts with tha bank in the duration of the promotion.
"We have been dishing out various prizes every month but in the end, Malata January has won the grand prize of K1.5 million and we are very appreciative to the farmers that joined the bank during the promotion," Kakhuta said.
He further said the bank plans to continue holding similar initiatives in the coming years to encourage tobacco farmers to invest their proceeds.
The promotion has been a regular event on the bank's calendar since 2006, when it was launched.
(Visited 10 times, 10 visits today)
Latest posts by Vanessa Banda
(see all)