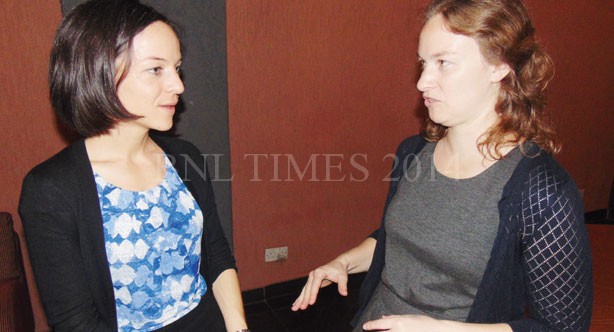 'Farmers can afford inputs with savings'
A study by a United States of America-based economic researcher has established that improved savings by farmers can help many rural people in Malawi afford fertilizer and other farm inputs on their own without the Farm Input Subsidy Programme (FISP).
A report on the study conducted in 2009 by University of Maryland assistant economics professor, Jessica Goldberg, shows that savings accounts are an important strategy for increasing farmers' own investments in agricultural inputs, especially fertiliser.
Goldberg made a presentation on the findings at a conference on "Achieving Better Banking in Malawi" which was hosted by the Innovations for Poverty Action (IPA) in Lilongwe a few weeks ago.
"Many strategies for increasing the use of fertiliser rely on costly subsidies or on loans, but it is important to consider the role of savings accounts," said Goldberg.
She particularly cited tobacco farmers, saying returns to fertiliser on the crop are very high and that growers should not have problems affording fertiliser and other inputs.
Goldberg observed, however, that even tobacco farmers in Malawi use less fertiliser than optimal and face substantial challenges to saving the money from harvest time until they need to buy fertiliser.
Her research, however, showed that directly depositing farmers profits into individual savings accounts is a simple but powerful way to increase the amount that the farmers are able to invest in fertiliser.
Farmers who were offered this direct deposit option in the 2009 study, said Goldberg, spent US$55 (K8000 in 2009 and K27,000 currently) more on agricultural inputs in the next season and their profits increased by about US$117 (K17,000 in 2009 and K58,000 currently).
Goldberg said she is currently working with other researchers to understand exactly how these savings accounts helped farmers so that they can design new and attractive financial tools for Malawi.
"However, we are confident that direct deposit into individual savings accounts is a very powerful tool to increase profits for cash crop farmers in Malawi and other countries," she said.
"We hope that the discussion at the Achieving Better Banking in Malawi conference will jump-start opportunities to offer the direct deposit option more widely," she said.
The conference in Lilongwe was organised by IPA and the Bankers Association of Malawi (BAM) to allow researchers to share evidence on the findings and how they can be addressed to achieve better banking and financial inclusion in Malawi.
It brought together practitioners and policy makers to discuss empirical evidence on financial inclusion from randomized evaluations conducted by IPA and its partners in Malawi and other countries.
Latest posts by Vanessa Banda
(see all)