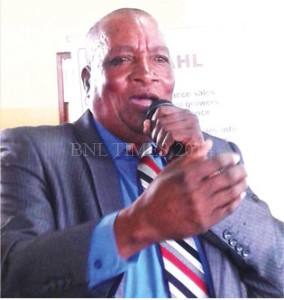 Farmers union of Malawi condemns Integrated Production System
Farmers union of Malawi condemns Integrated Production System
Farmers union of Malawi (FUM) has condemned the Integrated Production System (IPS) of tobacco marketing saying it is exposing local farmers to exploitation.
The IPS system is favoured by tobacco companies who say their direct involvement in the production process through extension services and farm input provision to farmers ensure quality and good production practices as demanded by the international market.
However, FUM president Alfred Kapichira Banda said in an interview in Lilongwe that the system has failed to improve the lives of local farmers as there is so much exploitation.
"Farmers are given fertiliser on loan but at expensive prices yet the prices of tobacco are still low. Although they call it contract farming, it is not because in contract a farmer is supposed to know the price before production and sells the produce at farm gate not the way it is happening now," said Banda.
But tobacco companies, after successfully convincing government to take IPS on board as an alternative marketing strategy for Malawi's green Gold are now pushing for the integration of the system into the Tobacco Law currently under review.
Most tobacco volumes produced in the country is under IPS which consists up to 80 percent proportion of the total volumes required for last year's market, although farmers brought more than the 20 percent allocated for auction at the floors.
Recently, Minister o f Agriculture and Food Security, Allan Chiyembekeza said government will allow both systems to be used concurrently until one of them proves to be more efficient and good for the industry.
But the FUM president said auction system must not be abandoned because it is more established with structures in place citing transparency in the system as one of the advantages of the method as it promotes competition among buyers.
While the buyers back IPS system as the most efficient system of tobacco marketing, some proponents of auction system say the new system is prone to abuse by officers of the companies who take advantage of the farmers' illiteracy levels to make them commit to 'contracts' that disadvantage them.
Latest posts by Vanessa Banda
(see all)