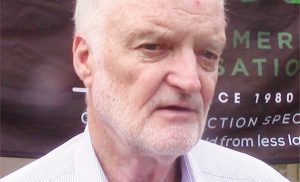 Farmers urged to use Nyonga pack
Use of certified seeds and inoculants in production of legumes and sunflower can boost yields of the crops by over 200 percent, a recent study has revealed.
The study, which was conducted under the high yield from a small piece of land initiative spearheaded by Farmers Organisation Limited (FOL) and funded by the German government, encompasses production of groundnuts, soya and sunflower in selected districts of the country to prove the essence of the newly established Nyonga pack.
The research has found that Nyonga pack, which contains chemicals that protect the crops from pest diseases, is paramount in influencing high yields and increased return on investment.
An average increase in yield of over 200 percent was registered in groundnuts when 1,910 kilogramme were realised in a hectare from a controlled land, compared to the 610 kilograms farmers get from their practices on the same piece of land.
Soya yields went up by 82 percent after using the Nyonga pack and certified seeds while sunflower production registered an average increase of 120 percent.
Managing Director of FOL, Bob Renshaw, said Nyonga pack includes chemicals that deal with herbicides, fungicides, insecticides and improve nutrition in the soil.
"We deal with both commercial and smallholder farmers, so all our chemicals are packaged in large and small packs that will cover a farmer in a year, per unit area of land," Renshaw said.
He further said the application does not allow the farmers to touch the chemicals but putting them in a tank or watering cane, stir and apply to the crops.
Managing Director of one of the partners in the initiative, Funwe Seed Company, Steven Kamwendo, said the study results show the need to teach smallholder farmers the essence of using certified seeds and chemicals provided in Nyonga pack.
(Visited 36 times, 1 visits today)
Latest posts by Vanessa Banda
(see all)