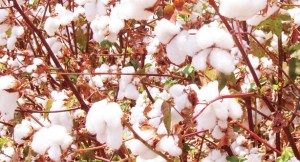 Farmers want genetic cotton
The Cotton Farmers Association of Malawi (Cofam) has asked government to fast track the process of embracing genetically modified cot ton t o improve productivity.
Cofam president Davis Rice said on Saturday that cotton production has in the country been suppressed by the continued use of traditional cotton varieties.
Rice said on average, other varieties produce about 300 kg and 600kg per hectare which is just a fraction as compared to genetically modified cotton which yields over 1,000kgs per hectare.
Over the past couple of years, seed manufacturer, Monsanto applied to government to let the country's farmers try its genetically modified (GM) cotton, MON 15985, commonly known as Bollgard II.
Monsanto's application to commercialise GM crops in Southern Africa is the first of its kind outside South Africa where transgenic crops have been cultivated since 1997.
GM cotton has been engineered to, among other things, be insect resistant.
Rice said currently the cost of producing cotton per hectare is high due to high cost of insecticides.
He said despite the high cost of pesticides, the yield per hectare remains low because of the varieties Malawian farmers use.
Cofam executive member, George Duncan Nnensa, concurred with Rice that time had come for authorities to consider approving GM cotton.
"You know cotton farming is a business and so far we are not getting the desired output because we are growing low yielding varieties. We need to try the genetically modified cotton so that we could realise real benefits from the farming," said Nnensa.
Currently, cotton is grown in Salima, Balaka, Machinga, Chikwawa, Nsanje and Ntcheu
(Visited 4 times, 4 visits today)
Latest posts by Vanessa Banda
(see all)