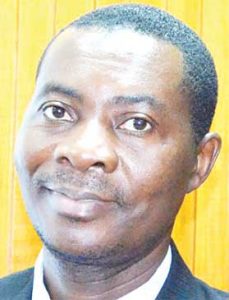 FDH Bank says 'One Click' to simplify business
One of the country's commercial banks, FDH Bank, says its newly introduced digital platform is geared to ease the operations of businesses in the country.
FDH Bank Head of Marketing, Sobhuza Ngwenya, said using FDH One Click corporate customers can access many banking solutions from one platform and do many things.
Ngwenya said using FDH One Click, corporates will be able to access their bank from their desktop anywhere as long as they have internet access.
"When a corporate customer subscribes to FDH One Click, they are able to pay salaries to the employees. Traditionally, the corporate has to produce a payroll and send the amounts payable to the employees to the bank to make payments to individual accounts from their account.
"What FDH One Click does is that it gives the corporate access to their account and do salary allocations from their corporate accounts to the individual employees' account from the comfort of their office. From this platform, salaries can be paid to any bank account whether within FDH Bank or other banks," said Ngwenya.
He added that through One Click, firms can make payments to suppliers from the comfort of their office.
"This is particularly convenient when you have multiple suppliers and they need to be paid.
"There is no need to start writing all the many cheques and send them to the supplier when the payment can be done electronically through one platform," said Ngwenya.
According to Ngwenya, One Click could also be crucial in programmes such as social cash transfer. He said traditionally, social cash transfer has to be transacted by carrying cash around to the beneficiaries and travelling long distances.
"FDH One Click delivers the cash through the mobile phone creating an FDH Wallet to the recipient. This means that cash can be disbursed to the beneficiary from the convenience of an office. This does not only provide convenience but also an audit trail of the transactions.
"The beneficiary will then be able to use the funds by accessing any of the 91 FDH Bank ATMs across all the 27 districts of Malawi or they can keep it electronically until they are ready to use it," said Ngwenya.
(Visited 30 times, 30 visits today)
Latest posts by Vanessa Banda
(see all)