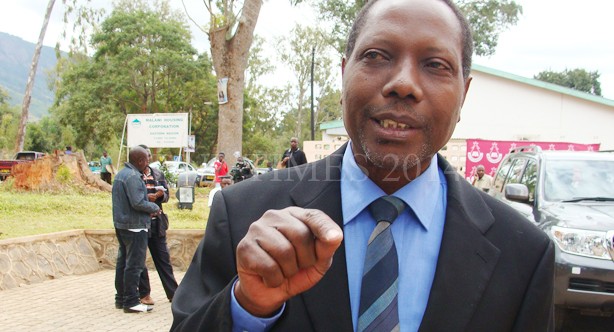 Festive spending to fuel inflation
A local investment firm has forecast that the country's year-on-year headline inflation is expected to take an upward slope in the fourth quarter of this year owing to high spending appetite that comes with festivities and a depreciating kwacha.
In its Third Quarter Economic Review, Alliance Capital Limited say increasing inflation will lead to diminished purchasing power among consumers which will in turn lower disposable income for both households and businesses.
"Spending will also increase with high appetite for imports as we approach festivities. Apart from that, we envisage a continued increasing domestic borrowing as the country finances its own budget which has a deficit of K107 billion," it says.
This, according to Alliance Capital, will in turn result into lower savings and reduced liquidity.
The country's headline inflation as reported by National Statistical Office currently stands at 23.7 percentage points compared to 21.7 percentage points from the same period last year.
The urban and rural rates stand at 30.9 percent and 19.8 percent respectively. Overall,
food inflation stands at 22.7 percent from 24.1 percent in August 2014.
And, according to the firm, the rising inflation rate will, in the short term, trigger high interest rates as demand for money increases even as the country gears up for the planting season.
The firm has also predicted that the local unit will continue to face a tough time against other currencies as donor aid withdrawal and short supply of forex continues to pose a challenge to the appreciation of the unit.
"We expect the kwacha to face a tough time since forex will be in short supply as we enter the lean period. As if this is not enough, demand for forex reaches a peak this season due to fertiliser imports and increasing appetite for imports during festivities," Alliance Capital says in the report.
Analysts say this spells doom for the country and serves as a wakeup call to authorities to quickly diversify the economy to boost the country's resilience to external shocks.
Economic analyst Ben Kalua says as long as the country's economy continues to be linked to seasonality, the local currency will continue to tumble against major currencies as the country approaches the lean period.
"There is need to diversify the economy so that we shift from
primary exports into economic transformation. This will move us away from seasonality," he says.
The Reserve Bank of Malawi expects inflation to decrease to 20.5 percent by the end of the year but the International Monetary Fund has since advised the government to stand ready to increase the monetary policy rate if the rate of disinflation is slower than expected.
Latest posts by Vanessa Banda
(see all)