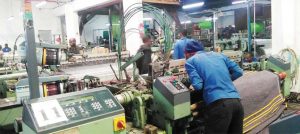 Financiers eyeing bankable projects | The Times Group
The Malawi Investment and Trade Centre (Mitc) has said it is optimistic that projects that were listed in the compendium of bankable projects will be able to get financiers or partners before the end of the year.
This was said on the sidelines of a tour of some companies that were listed in the compendium book for support.
The Malawi Government through Mitc released a compendium of bankable projects in 2014 which was aimed at selling Malawi to potential investors.
The compendium has a list of projects focusing on manufacturing for export and has since been able to attract foreign direct investment.
Mitc publicist, Deliby Chimbalu, said there has been tremendous progress on projects listed in the compendiums.
"From both the 2014 and 2016 compendiums, we have had over 100 projects that have successfully achieved their requirements. Most of the projects were seeking financiers while others were looking for partners.
"Our office has been receiving positive reports. Some companies have either received financial support or the partners they were looking for, and we are happy that they achieved what they wanted," she said.
Chimbalu further said Mitc will continue monitoring the companies to make sure they achieve their goals and the government's goal to improve export productivity.
She also said Mitc will work with the other companies so that they also achieve their aspirations before the end of the year.
"We want the remaining companies to be taken up by financiers, either foreign or local before the end of the year," Chimbalu said.
The 2014 compendium had 118 bankable projects which attracted investments worth over $211 million by May 2015.
(Visited 25 times, 25 visits today)
Latest posts by Vanessa Banda
(see all)