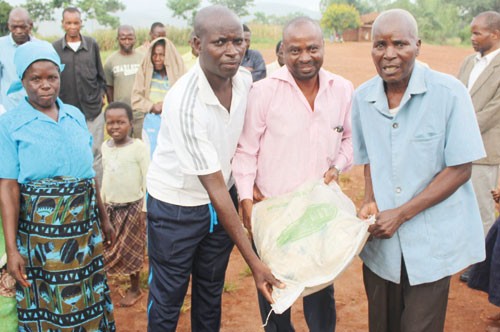 Firm adopts nursery school – BNL Times
Firm adopts nursery school
One of Malawi's advertising and public relations firms, FD Communications Limited, has launched a community partnership that aims to uplift the welfare of children in one of Blantyre's low-income areas, Chimwembe.
The initiative will see FD Communications partnering with key stakeholders to promote Early Childhood Development (ECD) by identifying needs of Chimwembe Nursery School and facilitating support.
FD Communications Public Relations Manager Frank Jomo said through the partnership, the firm will undertake a number of activities aimed at catering for the most pressing needs of the nursery school such a school feeding programme.
To kick-start the partnership, FD Communications has undertaken to meet the school's food bill for the next 12 months and delivered the first consignment of the food stuffs on Wednesday.
On his part, Chimwembe Village Development Committee Chairperson Elwin Mkanda said the nursery school was closed last year due to lack of food. He said government had recommended its closure until it identified a donor partner.
"We are very grateful that FD Communications Ltd has come forward to assist. Now the school can re-open and resume its normal activities," he said.
Latest posts by Vanessa Banda
(see all)