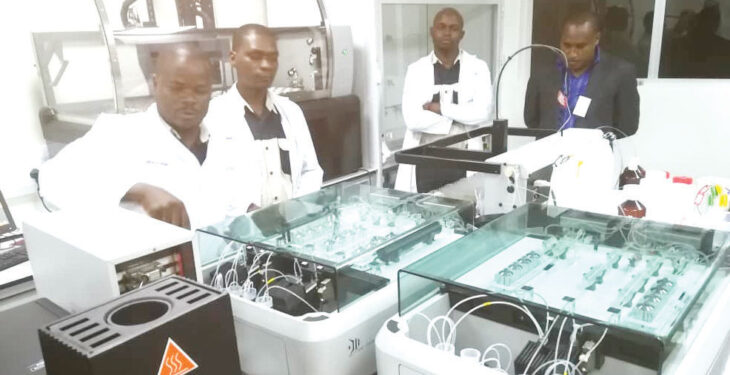 Firm opens K2.2 billion laboratory
Farming and Engineering Services (FES), supplier of agriculture production machinery, on Wednesday opened a K2.2 billion modern agriculture laboratory in Blantyre dubbed AgriLab.
It will be used for soil, plant and water analysis to inform fertiliser, irrigation and planting management strategies.
The lab would also help commercial farmers to access information on scientific agriculture methods.
FES Managing Director, Mike Aldworth, said the lab has been furnished with latest testing equipment and technologies to ensure accurate and efficient test-results.
He said analysis of soil and plant nutrient content as well as uptake of the subsequent fertility recommendations, agricultural operations on all scales can close the gap between optimal and realised yields at a relatively low cost.
"The benefits of agricultural testing are not limited to soil testing and soil fertility, agricultural testing has a significant impact on attaining high quality crop products and thus higher value export markets," Aldworth said.
He said testing and analysis gives recommendations for soil fertility that allows plants absorb optimal amount of nutrients from the soil and from fertilisers applied.
Senior Deputy Director for Technology Development in the Ministry of Agriculture, Irrigation and Water Development, Ketulo Salipira, commended the company for the investment.
"This lab will contribute towards improving agriculture productivity because when soil analysis is done; there will be recommendations on type of fertilisers or fertiliser combination. We will boost yields so livelihoods will be improved," Salipira said.
Agriculture remains mainstay of the economy, accounting for one third of gross domestic product.
Latest posts by Vanessa Banda
(see all)