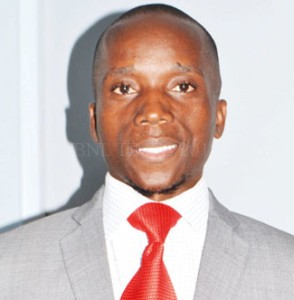 Firm puts MSB value at K62bn
A local business advisory firm has pegged the value of Malawi Savings Bank (MSB) at about K62 billion and has called for proper pricing of the bank to make sure that government gets value for money if it is sold.
FDH Holdings, the only bidder in government's offer to sell some of its shares in the bank, is offering to buy 75 percent of MSB for K4.9 billion.
However, Fletcher & Evance, believes the price being offered is well below the true asset value of the bank.
The firm's Head of Research and Consulting, Handsome M'bwana, said proper valuation of the bank is important as it could determine the share of the bank to be sold to an investor in order to fulfill the requirements of Basel II.
He said his firm decided to do an analysis and estimated value of MSB as a case study aimed at providing an independent opinion of the bank's value based on the publicly available information which is assumed to be accurate and complete.
"As business analysts, we do not audit, neither did we attempt to confirm this information for accuracy or completeness. The bank's value is therefore an opinion of the value," said M'bwana.
He admitted, however, that the actual selling price of the bank would be determined by market dynamics based on what an investor is willing to pay at a particular point in time.
M'bwana claimed that MSB is currently being weighed down by "too many poor assets" as a result of what he calls "government's manipulation to address political and social objectives".
"But should this be a reason enough to sell-off at a loss? We believe that the future of MSB should be driven by the best interests of the Malawian taxpayer and the wider economy, not a political timetable," said M'bwana.
M'bwana also conceded that banks are difficult to value because, among other things, their financial statements have concepts that are confusing and difficult to define, let alone calculate.
"The consequence of this is that, valuation of a bank requires a whole different approach which carries its own set of potential pitfalls that the investor or the user of the report must be aware of," said M'bwana.
He said banks are also heavily regulated and that changes in regulatory requirements can have significant effect on value.
He, however, called on the government to review the future shape of MSB by looking at all the options, including the case of listing the bank on the Malawi Stock Exchange for many people to have an opportunity of buying shares in the bank.
"Most people believe that this option will be the most effective way of managing risk and getting value" he said.
Latest posts by Vanessa Banda
(see all)