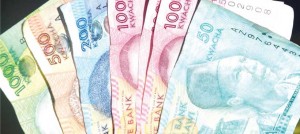 Firm sees kwacha falling gradually
Investment management firm, Alliance Capital Limited (ACL), says it expects the local trading unit, the Malawi Kwacha, to weaken gradually but steadily in 2017 as the economy continues to contend fiscal and current account deficits.
In its 2016 annual economic report released on Monday, ACL says the output of Malawi's major export crop, tobacco, is expected to decline following the poor show last marketing season.
"However, how much will be realised from the cash crop this year will be highly dependent on how fast government will move on behalf of subsistence tobacco growers to lobby for better prices.
"With the normalisation of rainfall, we expect better output from tea, coffee and pulses. We also expect global commodities market to make a recovery. All this will help widen foreign exchange streams for the domestic economy.
Last year, a combination of global and domestic developments impacted the foreign exchange market and the kwacha traded with a downside bias against all major trading currencies. Persistent narrowing of exports and a poorly performing tobacco market amplified this bias.
The local unit opened 2016 at K668.54, K985.89, K43.2 to the dollar, pound and rand, respectively and steadily depreciated.
Through deliberate abstinence from further forex purchases from the market coupled with open market operations such as Treasury Bills and Repos by the monetary authorities, the local unit managed to give up only a few kwachas.
However, contrary to expectations and the usual phenomenon the local unit begun to depreciate right in the middle of the tobacco marketing season. A stronger dollar on the global market and a persistent poor performance of the tobacco market weighed heavily on the exchange rate.
The local unit moved from an average of K714/$ in July to K719/$ in August and stayed there from August through early December with some insignificant swings in between.
Foreign exchange reserves opened 2016 at $638.35 million, or about 3.06 months of import cover and closed the year at $600.22 million, representing 2.87 months of import cover.
ACL say it expects inflation to hover above 15 percent in 2017 and that the stance of monetary policy is expected to remain tight as the authorities try to foster price stability and support the kwacha.
"Since we expect tight monetary stance to continue, we therefore expect the benchmark interest rate, the policy rate, to remain at 24 percent for the first half of 2017 with a possible cut in the policy rate at the second MPC meeting for 2017.
"We expect money market rates to remain elevated as tight liquid conditions continue in the market on account of Central Bank open market operations and elevated money demand. We also expect yields on government securities to remain high as government continues to predominantly finance its operations and maturities using local resources," reads the report in part.
(Visited 30 times, 30 visits today)
Latest posts by Vanessa Banda
(see all)