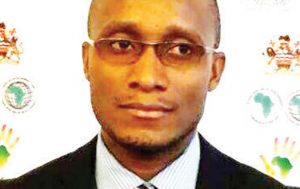 Firm sees rising current account deficit
Investment management and advisory firm, Nico Asset Managers, says it expects Malawi's current account deficit to rise to 14.5 percent of the Gross Domestic Product (GDP) in 2018, from 12.5 percent in 2017.
A current account deficit is a measurement of a country's trade where the value of goods and services it imports exceeds the value of goods and services it exports.
The anticipated rise in current account deficit comes as the performance of the country's exports is projected to be hindered by unfavourable weather conditions, infrastructure challenges, lack of finance for farmers and low agricultural technology.
In its Monthly Economic Report for April 2018, Nico Asset Managers says it expects the current account deficit to narrow to 12 percent of GDP in 2020 as agricultural exports recover and food imports decline.
Last year, the International Monetary Fund forecast that the deficit would narrow to 9.1 percent of GDP in 2018.
Nico Asset Managers says challenges Malawi is facing are expected to expose the external sector to sudden terms of trade shocks.
The firm has since recommended an accelerated diversification of exports and implementation of structural reforms aimed at developing the capacity of exporters to cushion Malawi against anticipated shocks and to improve competitiveness.
It says the Export Development Fund would continue to be used as a vehicle to support the diversification of exports.
The firm says imports are expected to grow by 2.7 percent a year between 2018 and 2022, to be driven by rising domestic demand as well as mounting calls for capital goods for infra-structure projects.
"Furthermore, the services balance will remain in deficit, owing to high cost of transporting goods into and out of a landlocked country," reads the statement.
Dean of Social Sciences at the Catholic University, Gilbert Kachamba, said the figures imply that Malawi is unable to remain competitive on the export market.
He said the situation may nagatively affect Malawi's economic standing as growing appetite for imports will continue to deplete the country's foreign exchange reserves.
"This gives a picture that the situation is not good. We, as a nation, should cut on appetite for imported material and consider export diversification as a remedy to this situation," Kachamba said.