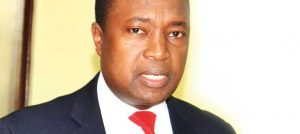 Firm sees steady policy rate in Q4
By Taonga Sabola:
Investment management firm, Nico Asset Managers, says it does not expect the country's monetary authorities to induce a cut in the policy rate when they meet in Lilongwe next month.
According to a Monetary Policy Committee (MPC) meeting schedule, the committee is expected to meet on December 12 and 13 in the administrative capital.
The development comes at a time high interest rates have been cited as one of the major factors stifling the growth of businesses in the country.
In its October 2018 Economic Report, Nico Asset Managers says, due to the projected increase in inflation, the monetary policy rate is not likely to be reduced in the fourth quarter of 2018 and should be maintained at the 16 percent.
It further says it expects Treasury bill yields to remain below the monetary policy rate although they are not likely to decline further beyond the current 13-14 percent levels.
"The RBM [Reserve Bank of Malawi] is expected to focus on interest-rate movements to promote price stability. According to the Economic Intelligence Unit, although the central bank shifted to a looser monetary stance in 2017, inflation is set to rise on the back of higher food prices.

"Consequently, if inflationary pressures broaden, the RBM may opt for a modest increase in its policy rate, which currently stands at 16 percent, later in 2018 or early 2019," reads the report in part.
RBM projects an annual average inflation of 9 percent in 2018 and aims for a medium-term inflation target of 5 percent. On the other hand, the EIU has projected that the average inflation figure for 2019 will be 12.9 percent.
Nico Asset Managers says it expects drivers of inflation growth to include, rising electricity tariffs, higher oil prices, higher water tariff charges and rising maize prices as a result of the early onset of the lean season.
"Performance on the rainfall pattern front will continue affecting the agricultural sector performance and inevitably inflation.

"Moving to 2020, fiscal consolidation and a decline in global oil prices is [six] expected to support a moderation in inflation, that is assuming there is an improvement in food supplies. The rate is however forecast to edge back up in 2021-22 as global oil prices rise once more," Nico Asset Managers says.
Speaking in Mangochi at the start of recent Monetary Policy Conference, Finance Minister, Goodall Gondwe, said high interest rates are hindering the country's economic growth.
"We have reached a stage where all of us should be thinking in terms of how we are going to grow the economy, eliminate poverty and how we are going to make our fellow citizens that are exceedingly poor get out of this situation and enjoy their lives in Malawi.

"This would depend on ideas of a number of people of how we are going to do it," Gondwe said.
He expressed hope that, in the course of next year the country would be having enough low interest rates to generate enough investments to grow its capital.
Latest posts by Vanessa Banda
(see all)