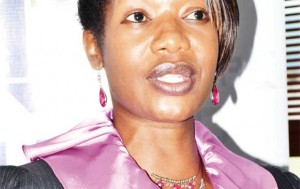 First Merchant Bank awarded Best Transactional Bank
First Merchant Bank (FMB) was recently awarded the Best Transactional Bank of 2016 by Global Business Outlook.
Global Business Outlook awards aim to recognise and reward business excellence across all sectors, private and public.
Nominees of the awards are selected from entries that have performed exceptionally well in a particular area of business and the winner is selected by judging which nominee has created a leading business edge and market recognition in that area.
The timing of the award has coincided with the recent launch of a campaign showcasing a range of FMB's transactional banking products. The bank is moving away from the traditional "brick and mortar" banking, encouraging customers to adopt channels such as electronic banking, mobile banking, point of sale devices and ATMs.
Sylvia Mataka, the Bank's Head of Marketing and Communications, said that their aim is to provide banking solutions that are easily accessible and easy to use for their customers.
"We know that our customers are living in a very demanding environment and time to cater to all their different responsibilities is limited. With this in mind, we are taking advantage of advances in technology to develop products that are designed to save time for our customers, allowing them to focus on important aspects of their life, rather than spending time queuing in banking halls. We have invested heavily in technology and we are confident that we have one of the best systems to support new and innovative products," she said.
The bank has also opened its services to other people who do not bank with FMB allowing them to make bill Payments using the bank's platforms.
(Visited 36 times, 36 visits today)
Latest posts by Vanessa Banda
(see all)