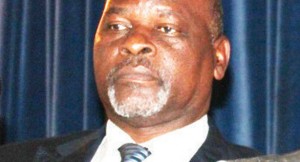 Malawi government has revised prices of items in the Farm Input Subsidy Programme (Fisp) which enables subsistence farmers to access fertiliser and seeds at below the market price.
Agriculture Minister Allan Chiyembekeza told a press conference Thursday in Lilongwe aimed to update the nation on the current food situation.
"This year, the programme beneficiaries will be contributing K3,500 each for Urea and NPK (a total of K7,000 for the two types of fertilisers); K1,000 for maize seed and K500 for legume. The total amount to be contributed by the farmers will, therefore, be K8,500," Chiyembekeza said.
The Minister also disclosed that government will also involve the private sector in distributing the subsidies.
"One of the reforms is the involvement of the private sector in the supply, distribution and direct retailing of 30,000 metric tonnes in selected eight districts, which is being done on pilot basis.
The remaining 120, 000 metric tonnes will be retailed through Admarc and SFFRFM in 20 districts," he said.
Meanwhile the Civil Society Agriculture Network (Cisanet), National Coordinator Tamani Nkhono-Mvula has applauded government for raising farmers' contribution to the programme.
"In terms of progress, it is good enough. K500 was just too low. We can now move in phases. Our proposal is to go back to the original design of Fisp. Farmers have to contribute 30 per cent while government should contribute 70 per cent. At least farmers should take a responsibility in the programme," Nkhono-Mvula said.
He, however, said Cisanet is looking forward to more involvement of the private sector.
"Looking at the districts government says it is piloting private sector involvement, you can clearly see that they are not major agricultural districts. Major ones like Lilongwe, Kasungu and Dowa have been left out. May be it's because the involvement is being made on a pilot basis. We are looking to a complete takeover by the private sector," he said.
The private sector will be involved in Chikwawa, Neno, Balaka, Dedza, Mchinji, Salima, Nkhatabay and Chitipa.
The minister also announced that final agricultural production estimates for 2014/2015 agricultural season have shown that maize production has gone down by 30.2 per cent.
He cited delay in commencement of planting rains, erratic rainfall patterns, floods and prolonged dry season as factors that have caused the slump.
The factors, he said, had negative implication on the physiological development of crops in almost all parts of the country.
"The third APES [Agricultural Production Estimates Survey] results show that maize production has decreased from 3,978,123 metric tonnes realised in 2013/2014 agricultural season to 2,776,277 metric tonnes in the current agricultural season. This represents 30.2 per cent decline," Chiyembekeza said.
Government's estimation in terms of maize requirement based on population projection and industrial use for the year is said to be at three million metric tonnes.
According to Chiyembekeza, national maize requirement for food is 2,563,601 tonnes while the rest is required for seed, feed, industrial use and replenishment of Strategic Grain Reserves.
"Based on the national requirement and third round estimates, the country will have a maize deficit of 223,723 metric tonnes. This is the actual maize deficit for the country. This is higher by 4.1 per cent compared to the 123,000 metric tonnes we projected in the second round," the minister said.
Other findings of the survey are that production of major food crops like rice, millet cassava, and sorghum have gone down by 17.7 percent, 20.6 percent, 1.8 percent and 14.9 percent respectively. Potatoes [Irish] and sweet potatoes have, however, increased by 4.1 percent and 2.7 percent respectively.
To deal with the problem, the minister said there are a number of measures that have been successfully implemented and some which are still in progress to ensure there is enough food in the country.
Among the measures successfully implemented is the Cassava and Sweet Potato Programme implemented using K401 million from World Bank and Multi-Donor Trust Fund. In the programme, the area planted with cassava and sweet potatoes totals about 4,000 hectares.
But the minister said government expects to harvest about 500,000 metric tonnes of maize from winter cropping as a way of averting a food crisis.
Chiyembekeza also said government has allocated K15 billion in the national budget to buy about 115,000 metric tonnes of maize.
"I wish to inform you all and indeed the general public that government will not sit watching its citizens suffering from hunger.
"It will do all it can to assist those affected. It will continue engaging well-wishers to join hands and assist those that will require such assistance," he said.
(Visited 9 times, 9 visits today)
Latest posts by Vanessa Banda
(see all)