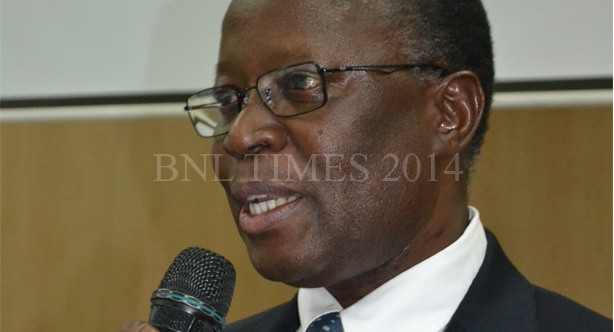 Flexible Malawi kwacha good for farmers says RBM governor
Reserve Bank of Malawi (RBM) governor Charles Chuka says a flexible exchange rate is good for farmers but only the country opens up and increases exports for other crops such as maize which can make it possible for farmers to realise benefits of a free exchange rate.
He was speaking in Mangochi on Saturday when he presented a paper at the Financial Market Dealers Association (Fimda) conference.  Chuka's call comes at a time when authorities have time and again put export bans on maize as one way of ensuring food security in the country.
Chuka said contrary to popular discourse, a market determined exchange rate is good for the farming community.
"It [flexible kwacha] also provides opportunities for increased incomes and poverty reduction in an agro-based economy like ours," said Chuka.
He said for this to happen, of course, it only requires other players to resolve market failures so that the majority of farmers can directly benefit from international prices.
"Maize production remains the largest activity in this country. But for some reason, maize prices have been depressed for a long. The main reason is our inability to export the commodity," said Chuka.
He argued that exporting maize will not only transmit the benefits of a flexible exchange rate system but also encourage medium to large scale maize production, ensuring exports of maize while allowing government to address food security issues.
The AHL Commodities Exchange (AHCX) recently bemoaned export bans on agriculture commodities, saying they affect prices and eventually discourage farmers from producing more.
AHCX director Stone Chadzunda recently indicated that last year, the market generated interest from outside worth US$1.9 billion but was not able to meet the demand due to a limited availability of products.
"Our commodity exchange rolled out in 2013 and when we rolled out we received a number of interests and orders for commodities such as pigeon peas, groundnuts, rice, maize and several others. When we put the figures together they came up to US$1.9 billion. That's a lot of money.
"But you need more commodities to meet that demand. But as a country, we failed to satisfy that demand. We need to have enough commodities. With our coming in, we are telling farmers and everyone that there is a market and that market has generated a lot of interest outside the country," said Chadzunda.
Source link
Latest posts by Vanessa Banda
(see all)