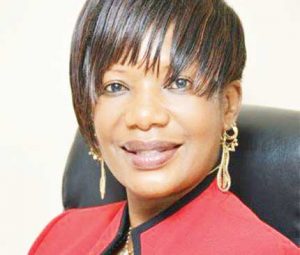 FMB launches Easter bonanza | The Times Group
FMB last Wednesday rolled out a money transfer promotion dubbed Ziri M'manja Easter Bonanza. The promotion aims to encourage and reward FMB customers for using the Ziri M'manja money transfer platform over the Easter period and throughout the month of April .
The Ziri M'manja platform allows FMB customers to send money to anyone, including people who do not have an account at FMB.
Speaking during the launch of the promotion, the bank's Head of Marketing and Communicat ion, Sylvia Mataka, said: "We decided to roll out this promotion during the Easter period to give our customers something more to celebrate about. Imagine sending just K10,000 to someone and getting K50,000 back from your bank? That's a lot of reason to celebrate!"
FMB customers can enter the promotion by simply sending a minimum of K10,000 through Ziri M'manja to anyone whether they are an FMB account holder or non-account holder who will then be able to access the money at any FMB Automated Teller Machine (ATM) near them.
According to Mataka, Ziri M'manja is a remittance service which is available to all FMB customers.
"We urged our customers to take advantage of this unique service. FMB was the first financial institution to introduce this unique cardless withdrawal money transfer service in line with our quest to provide simple and convenient services to our customers.
"It is a fast and secure way of sending money using a mobile phone or FMB ATM, and funds can be sent from your account to anyone, anytime and anywhere in Malawi," she said.
Mataka added that the promotion aims to encourage FMB customers to take advantage of the bank's ATM network and the convenience they offer.
"It is also part of the bank's Do More with FMB brand promise which enables our customers to do a lot more in one place using our digital banking platforms so that they save their time and be able to do other things with the time they save" she
said. The promotion is expected to run until April 30.
(Visited 26 times, 26 visits today)
Latest posts by Vanessa Banda
(see all)