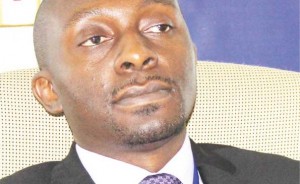 FMB plans investments in electronic platforms
FMB says it plans to make its products accessible throughout the country by investing in both its electronic platforms and branch networks.
FMB Head of Alternate Channels and Product Development, Lumbani Manda, was reacting to the question whether the bank is diverting from brick and mortar in the advent of electronic banking.
Manda was speaking on the sidelines of a draw in the ongoing ATM ndi Banki Yanga promotion through which the bank is advocating for increased number of electronic transactions among its customers.
According to Manda, the bank may not do away with brick and mortar, but is equally committed to increase its scope of e-banking.
"Brick and mortar will always be part and parcel of our banking industry. However, to reach out to the masses, we are going to use electronic channels more than brick and mortar," Manda said.
He said electronic channels will help minimise transaction costs for the bank's customers while at the same time ensuring that they still access the services but at an affordable rate.
Commenting on progress of the promotion, Manda was upbeat that the bank will realise all the goals it has set to achieve through the competition.
"The reception has been good. We are seeing an increase in ATM transactions since the promotion rolled out."
(Visited 1 times, 1 visits today)
Latest posts by Vanessa Banda
(see all)