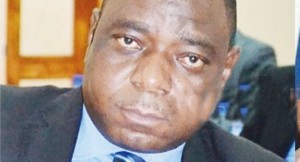 Forex reserve status steady
Malawi has been able to sustain the official foreign exchange reserves position at over US$650 million dollars for the past three months, thanks to revenue from tobacco and a credit disbursement from the International Monitory Fund (IMF).
Apart from an US$18.1 IMF Extended Credit Facility disbursement in April this year, the country has been able to generate over US$107 million from tobacco sales this far, boosting the forex levels.
As a result, total foreign reserves, including those held by private banks, had by the end of April significantly increased to US$975 million, a figure that was maintained by end of May, according to RBM spokesperson Mbane Ngwira.
"The reserve position continues to be stable," said Ngwira.
This is despite an upward review of the country's monthly import coverage to US$209 million from US$191 million, representing a 9.4 percentage jump.
This implies that the import coverage now stands at around 3.3 months down from the 3.5 months recorded at the end of April, despite the reserves remaining almost constant.
According to Ngwira, the country is still enjoying a comfort zone of Balance of Payments position which stands slightly above the internationally recommended three months worth of import cover.
"The revision has not affected the position of reserves," said Ngwira.
"The amount of reserves has not changed after we received the ECF credit from the IMF. And we are confident of the situation now," said Ngwira.
Economics professor at Chancellor College Ben Kalua, however, fears the forex reserves figures may be artificial.
"The import cover is healthy now because of what we borrowed from the PTA Bank. But all we are doing is artificial and it is very dangerous for the economy in the long term," he said.
Malawi once suffered a prolonged forex scarcity in 2012 which almost brought the economy to its knees.
(Visited 1 times, 1 visits today)
Latest posts by Vanessa Banda
(see all)