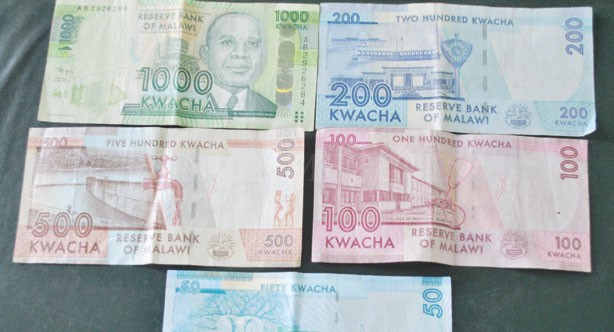 Forex reserves position at $680m
Forex reserves position at $680m
The country's official forex reserves position is now pegged at $680 million, representing 3.5 months' worth of import cover.
The current position is slightly above the internationally recommended 3 months' worth of import cover.
Figures sourced from the Reserve Bank of Malawi (RBM) also indicates that gross foreign exchange position-which comprise both official and private sector reserves combined-is now at $900 million.
RBM spokesperson Mbane Ngwira said the current situation has emanated from sound fiscal and monitory policies.
"We anticipate continued improvement in the forex reserves position as there is also an equivalent improvement in inflation," said Ngwira.
The current Balance of Payment (BoP) position has also in turn significantly improved the performance of the local currency, the kwacha, against other major foreign currencies on the market.
The kwacha has since gained momentum over the period from K540 in September last year and is now trading at around K420 against the US dollar.
Ngwira said there is hope for a corresponding continued improvement in the overall performance of the economy.
Commenting on impact of the recent nod by the International Monitory Fund (IMF) to restore the once off track Extended Credit Facility (ECF) towards the forex position, Ngwira said it signals hope for the future.
"While the $18.1 million might bring in an improvement in the forex position, what is more important is that there is a green light and an obvious indicator to foreign investors and donors that the economy is on a better footing," he said.
Latest posts by Vanessa Banda
(see all)