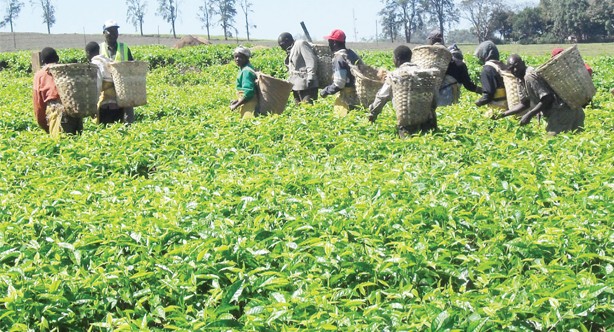 TRFCA To Introduce Fingerprinting To Malawi Tea Market
The Tea Research Foundation Central Africa (TRFCA) says it will introduce fingerprinting and use genetic markers in breeding local cultivars in order to protect them.
TRFCA Director Albert Changaya said the objective of developing genetic fingerprints of some of TRFCA cultivars is to safeguard against unauthorised acquisition of the cultivars by other countries.
"The work will also involve identification and use of genetic markers in breeding and selection. Work on fingerprinting is being done by University of Nottingham in UK. It is expected to be completed soon after the preliminary results for some of the markers have been confirmed," he said.
Changaya also said that the genetic fingerprints will be part of the documentation for each cultivar during registration of the cultivars.
"The fingerprinting of the cultivars is very important as we need to protect them so that others should not use our varieties. If people from other countries get our varieties illegally, we will be able to know that this is our cultivar," he said.
He also said the arrangements have already been made to visit the department of Biological Sciences at Chancellor College.
"The aim of the visit is to establish areas of collaboration in the area of genetic markers," said Changaya.
He further said the research is also carrying out activities in genetic improvements for field performance and black tea quality in different growing sites.
Changaya also said that the foundation is developing biclonal seedling varieties.
"The activity aims to develop biclonal seedling varieties that are tolerant to stressful climatic conditions and have very good potential for high quality of made tea," he said.
Latest posts by Vanessa Banda
(see all)