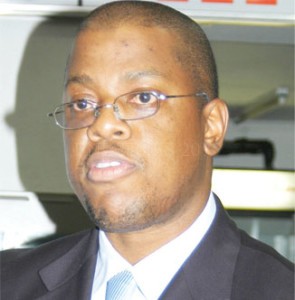 Fraud remains threat to insurance industry
Fraud remains threat to insurance industry
The Anti-Corruption Bureau (ACB) says fraud and corruption continues to threaten the survival of the country's insurance industry.
ACB director Lucas Kondowe was speaking in Blantyre on Saturday during the 2015 Insurance Institute of Malawi (IIM) Charter Dinner and Dance held under the theme 'Emerging Issues in the Insurance Industry'.
He said corruption and fraud will result in local insurance companies being uncompetitive and losing business to foreign firms.
"This has already started happening. Some companies have started taking insurance covers with foreign insurers.
He said local insurers will experience unsustainable losses resulting in business closures and a general increase in premiums.
Kondowe urged Malawians to work together in fighting corruption and asked insurance companies to know their customers.
"The fight against corruption must not have spectators. It is not like football where you have 11 players on the field and 50,000 spectators on the terraces," said Kondowe.
"It pains me when there is a corruption incident reported and hear some people saying where was the ACB or what is the ACB doing about it?" said Kondowe.
According to Kondowe, Malawi loses about 30 percent of her GDP to corruption per annum. Based on 2013 figures, Malawi could be losing between US$740 million to US$1.1 billion to fraud and corruption.
During the Charter Dinner, IIM also ushered in a new executive committee led by United General Insurance Company's Rex Kadzongwe.
Kadzongwe takes over from Lawrence Mtambalika who has been president of the institute for the past one year.
Latest posts by Vanessa Banda
(see all)