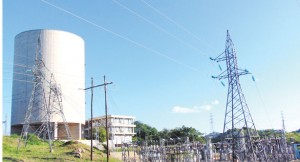 Fresh study for Malawi, Mozambique connector
A consultant has been engaged to conduct a fresh feasibility and environmental impact assessment study on the proposed Malawi — Mozambique power interconnection project.
The Business Times has learned that Ministry of Energy officials met their Mozambican counterparts in South Africa last week where they also met with the identified consultant, Mott Macdonald.
While confirming the meeting, Deputy Director for Energy Joseph Kalowekamo also said that there are a number of changes in the power transfer scope, hence the need for a fresh study.
Among The changes include the power line capacity which is now pegged at 220 kV and actual connection positions and linkages.
He said initially, the transmission line was supposed to be constructed from Matambo in Mozambique to Phombeya in Malawi but that this has been changed and that the line will now extend from Phombeya to Nacala in Mozambique.
"This implies that the power lines will pass through the country to the other end of Mozambique," said Kalowekamo.
He said once the line is constructed, Malawi will charge Mozambique a power transfer fee for channeling the electricity through its territory.
He said the study, which will also determine project cost, is scheduled to be completed within the next few months after which the three parties will determine the modalities of the agreement.
Kalowekamo said the actual work will be done in two phases where the first phase will involve construction from Matambo to Phombeya and the second phase will involve putting power pylons between Phombeya and Nacala.
Through the project, Maputo and Lilongwe agreed to take advantage of the Southern Africa Power Pool, a body established to co-ordinate matters of regional power integration under the Southern African Development Community, by interconnecting their power systems for shared energy resources.
A feasibility study done some years ago concluded that with an investment of US$32 million, it would have been possible to interconnect Mozambique and Malawi through a 220 kv transmission line from Matambo sub-station in Mozambique to Blantyre, Malawi.
But the value and capacity will have to be revised upwards considering the recent changes, said Kalowekamo.
(Visited 26 times, 26 visits today)
Latest posts by Vanessa Banda
(see all)