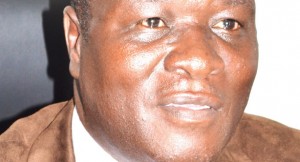 Fuel coverage increases 100%
Malawi's fuel coverage has jumped from a ten day cover experienced immediately after the 2012 scarcity to over 20 days cover now owing to improved inflow of the commodity over the years.
Petroleum Importers Limited (PIL) said last week the country currently has a 20 days cover for petrol and 17 days cover for diesel.
PIL general manager Enwell Kadango said the improvement is on the basis of improved strategic inflow of the commodity into the country.
In addition, there is a total of 40 days coverage of fuel at the ports in Beira, Nacala and Dar es Salaam which, he said, is sufficient to cover the next coming months.
"The country is actually comfortable to maintain normal inflow of the commodity for the rest of the year," said Kadango.
He expressed optimism of continued smooth inflow of the commodity in the next six months through all the three main entry points.
"We are certain of the July fuel inflow into the country and we are working with a wide view as we are able to cover for the next six months as well. Our wish is never to have another crisis," he said.
He said the target is to increase coverage to 60 days once capacity is increased.
Malawi's fuel consumption has been on a steady decline over the years which has resulted into a drop in levels of imports of the commodity.
The fuel imports have dropped from 30 million litres per month in 2010 to 21 million litres this year.
The Malawi Energy Regulatory Authority (Mera) has attributed the drop to the increased prices of the commodity and increased use of bio diesel and ethanol.
(Visited 25 times, 1 visits today)
Latest posts by Vanessa Banda
(see all)