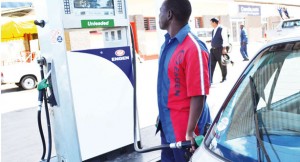 Fuel import change still under scrutiny
Government says it is still discussing whether to adopt the proposal to change the fuel importation structure for the country to the Bulk Procurement System (BPS) several months after experts endorsed it.
Deputy director in the Department of Energy, Joseph Kalowekamo said in an interview government is still reviewing the recommendations to determine the way forward.
"We are in the process of putting up all the details in place, but in general, the bulk procurement system is the direction we are now taking. The issue is now with the Ministry of Energy and is still under consideration," he said.
If implemented, the arrangement would entail that all fuel importation for the country will be done by a single firm, which is yet to be identified.
Government then commissioned a task force comprising officials from Malawi Energy Regulatory Authority (Mera), National Oil Company of Malawi (No cma ) , Petroleum Importers Limited and the Ministry of Energy who visited Zambia and Tanzania last year to monitor trends.
The task force recommended that Malawi needed to introduce a Bulk Procurement System as a means of cutting cost when importing fuel. Through the system, the country would be importing fuel in bulk which would give room to negotiate price for the commodity.
The recommendations also include a proposal to change the procurement process to delivered duty unpaid to a named depot within Malawi.
But responding on why government is delaying to act on the recommendations, Kalowekamo said "this is a policy issue and it cannot be done overnight. We need to follow all the procedures before we start implementing."
(Visited 6 times, 6 visits today)
Latest posts by Vanessa Banda
(see all)